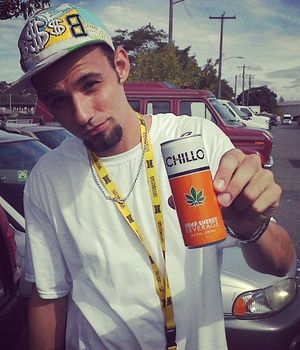 BORN IN BREMERTON, WA. THIS WEST COAST LYRICIST WAS RAISED AROUND MUSIC HIS ENTIRE LIFE. ATTENDING HIGH SCHOOL IN RIVERSIDE, CA. & SETTLING DOWN IN MISSOULA, MT. HE HAS ADAPTED A STYLE OF HIS OWN THAT CONTINUES TO STUN FANS & ARTISTS ALIKE.  
Brian Meyers, a.k.a. B Muné lives in Missoula, Montana. He uses his diverse musical skills to create a unique sound dynamic between his music and voice (his main instrument); his is a unique blend of intelligent hip-hop. Brian's music and style is a culmination of everything that makes him who he is: his family and friends, his experiences and his passions; because of this, Brian's characteristic style continues to grow and develop as he himself does. His tracks continually take his fans to new and exciting places through the music, as well as his intellectually stimulating and relatable lyrics.
"IT'S MY RESPONSIBILITY TO TEACH YOU IMPROVEMENT"
- BRIAN MEYERS [INSTANT FANS, JUST ADD MUSIC]
Brian Meyers and his music have been the source of much attention from fans and artists alike. Many would like to know more about him, what makes him tick, and the inspiration behind his music; this is the official place to find this information and more.


LISTEN TO BRIAN's MUSIC BY CLICKING HERE